It's looking a lot like spring inside Garden Hill Farmers Market and on the farm.
We have a wide selection of flowers, potted and fresh cut as well as lettuce window baskets! Stay tuned for our new Garden Centre opening!
Our kitchen is hard at work serving fresh made lunch daily until 2pm and baking goodies including frozen pies made in our market.
Back on the farm we're getting the fields ready for the season ahead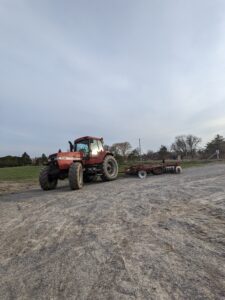 We're open daily 8am to 6pm and hope to see you soon!