Selling fresh Ontario produce and local products is a part of our heritage.
Garden Hill Farmers Market has been putting high quality local fruits and vegetables on Ontario Tables for more than 10 years. We're Ontario local and proud and we're committed to offering you the best produce that our region has to offer.
What sets us apart from other markets? Most of what we sell is actually grown and produced by us. Our new commercial kitchen and bakery allows us to process our produce at its freshest with our own recipes and bring you preserves, jams and jellies, prepared meals, baked goods, breads and more all while continuing to carry your favourite local honey, maple syrup, preserves, and locally made home goods. As we expand with our new location we are pleased to now offer a small international section to better serve our community.
The addition of our new market doesn't take us off the road, you'll still find us at the Port Hope Farmers Market and Millbrook Farmers Market.
This season, we'd love to see you at our new Garden Hill location and u-pick farm where you can grab a coffee in our café and enjoy fresh baked goodies while shopping the quality produce and products you have come to love from Garden Hill Farmers Market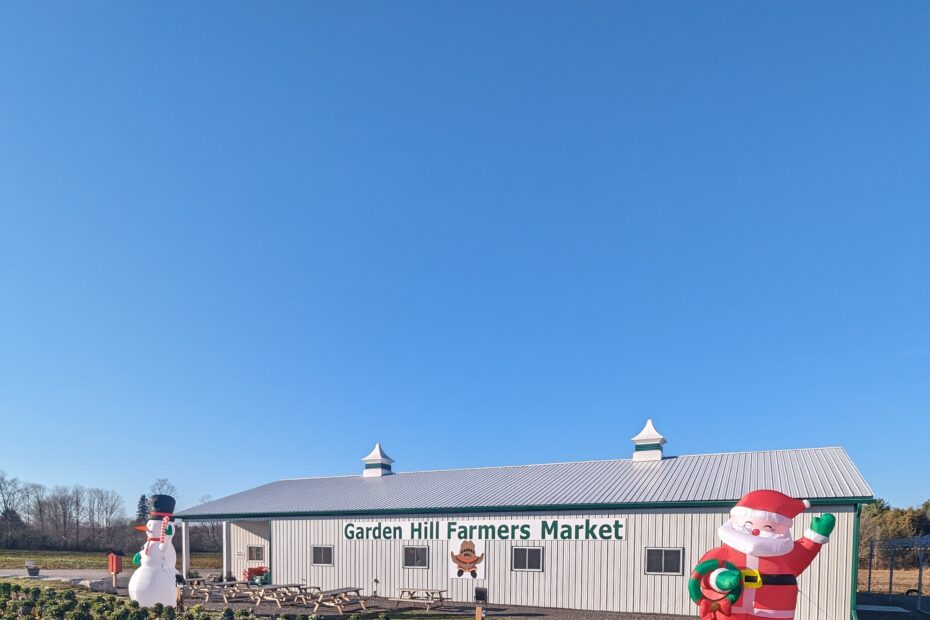 We're all ready for the holidays at Garden Hill Farmers Market Find a wide range of decor items including wreaths,…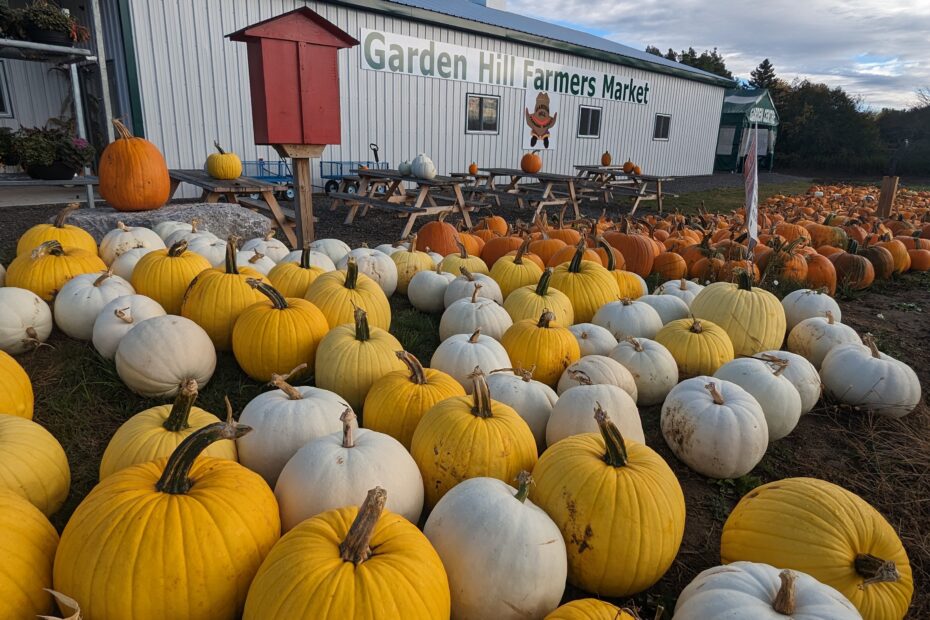 We're well stocked with From Our Fields pumpkins to get you ready for Halloween Interested in picking your own? Pop…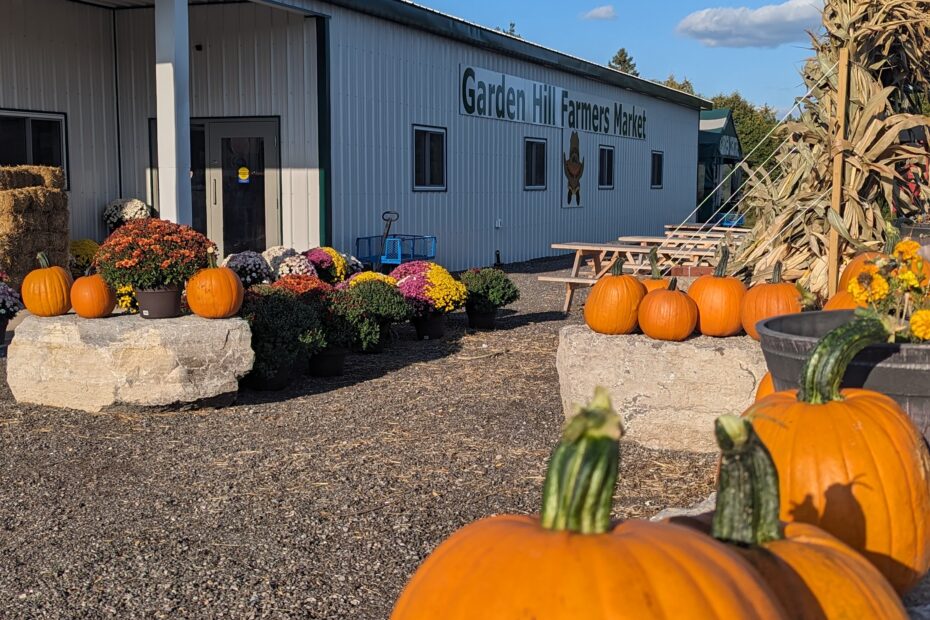 We're your one stop shop for fall decor featuring 2 sizes of straw bales, corn stalks, broom corn, gourds, ornamental…
HOW TO FIND US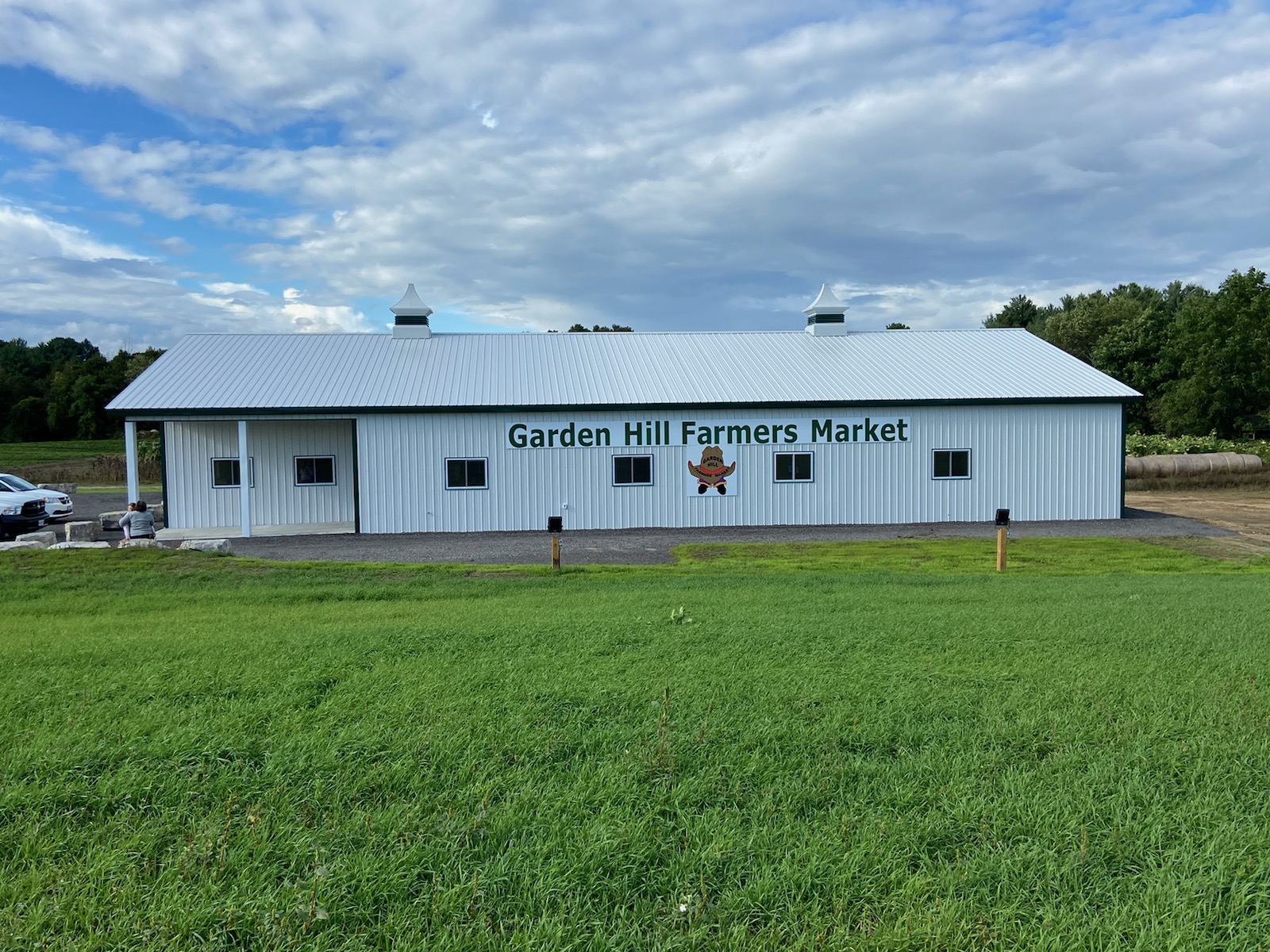 Welcome to the new Garden Hill Farmers Market! We are open daily from 8am to 6pm at 3402 Ganaraska road starting March 23, 2023

You can also find us at the following markets: